Primary content
Elephant Escapades: Live Streaming Down by the River
Set amidst northern Thailand's lush jungle and hill tribe culture in the heart of the Golden Triangle,
Anantara Golden Triangle Elephant Camp & Resort overlooks the fabled convergence of three countries and boasts 160 acres of bamboo forest, rice paddies,
countryside and indigenous gardens. The resort is also renowned for its pioneering work with elephants at Asia's premier Elephant Camp.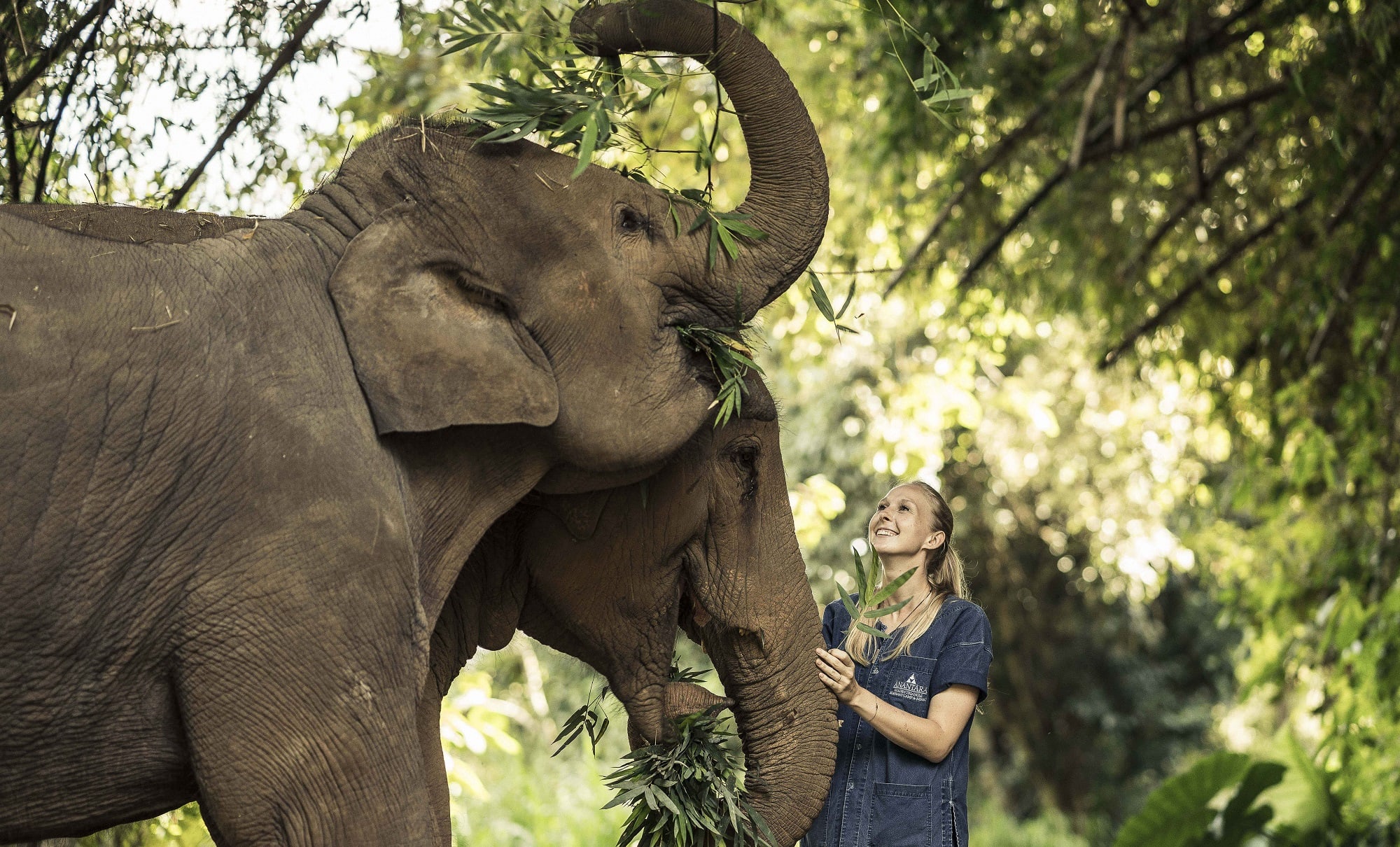 Set up in 2003 as a traditional mahout village, the Elephant Camp works alongside
Anantara's Golden Triangle Asian Elephant Foundation (GTAEF),
Anantara's charitable organization. Set up in 2006 to rescue elephants from Thailand's city streets,
20 now live in the jungle environment of Anantara's Elephant Camp,
along with their entire mahout family who receive food and housing as well as 100% of the profits from the sale of garments from a traditional silk worm business.
Usually on any given day the GTAEF will be offering inspirational and educational experiences with its friendly herd of gentle giants.
Since guests are not able to travel to the resort during this period of global uncertainty,
the GTAEF is arranging twice daily live streams so guests can see the elephants playing and engaging in their daily routines from wherever they are in the world.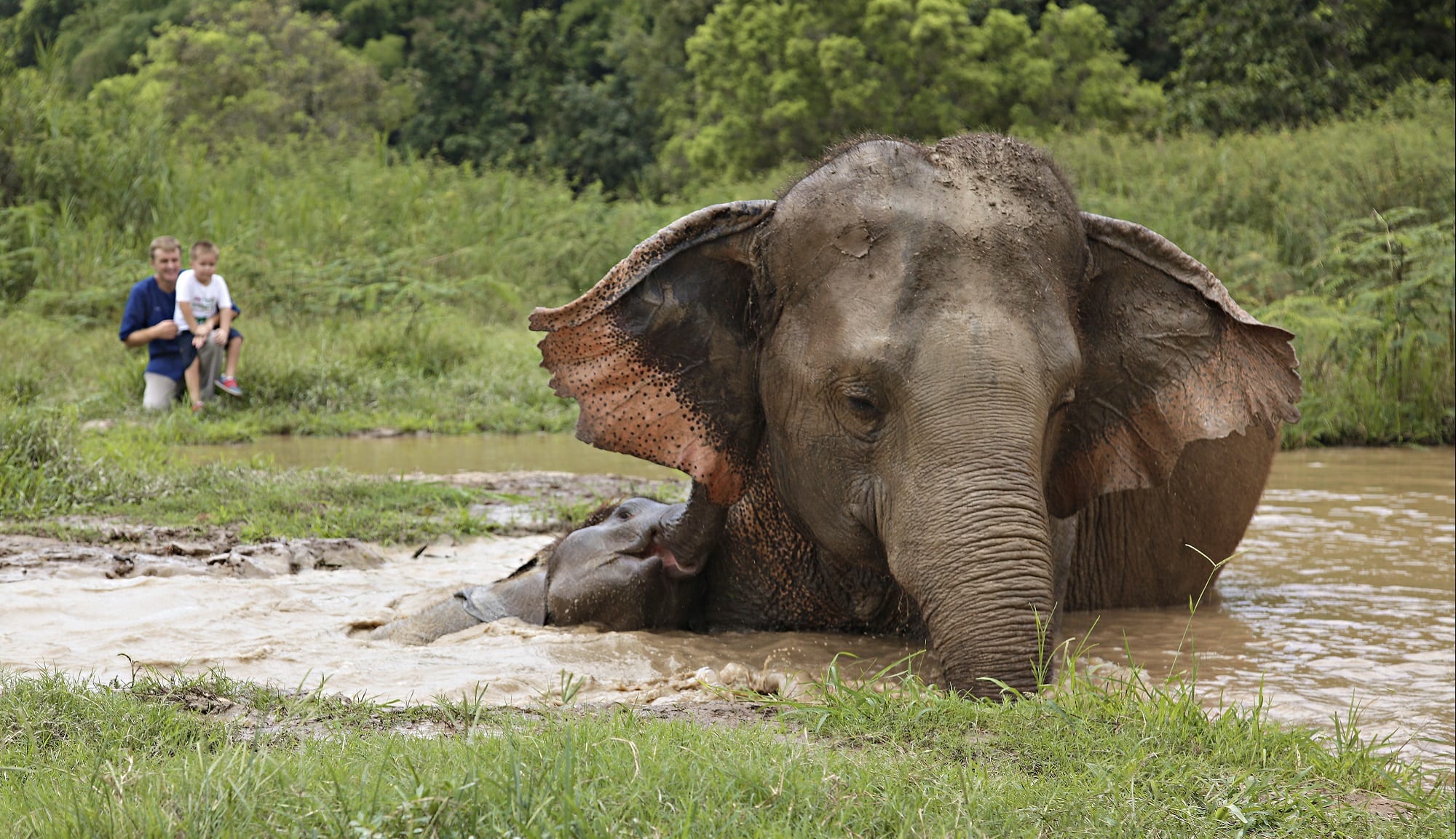 In the words of John Roberts, Director of Conservation & Sustainability,
'if we can bring a little bit of joy to people's day amidst the current doom and gloom,
why not brighten people's day around the world.
We'll be here for the duration with the elephants twice daily so please join us.'
Destress, have a giggle and learn about elephants every day at 07:30 and 16:00 ICT.
Keep up with the Elephant Escapades at the GTAEF Facebook & Instagram channels.
Facebook: facebook.com/GTAEF.helpingelephants
Instagram: instagram.com/gtaef_thailand/
Curated For You
You Might Also Like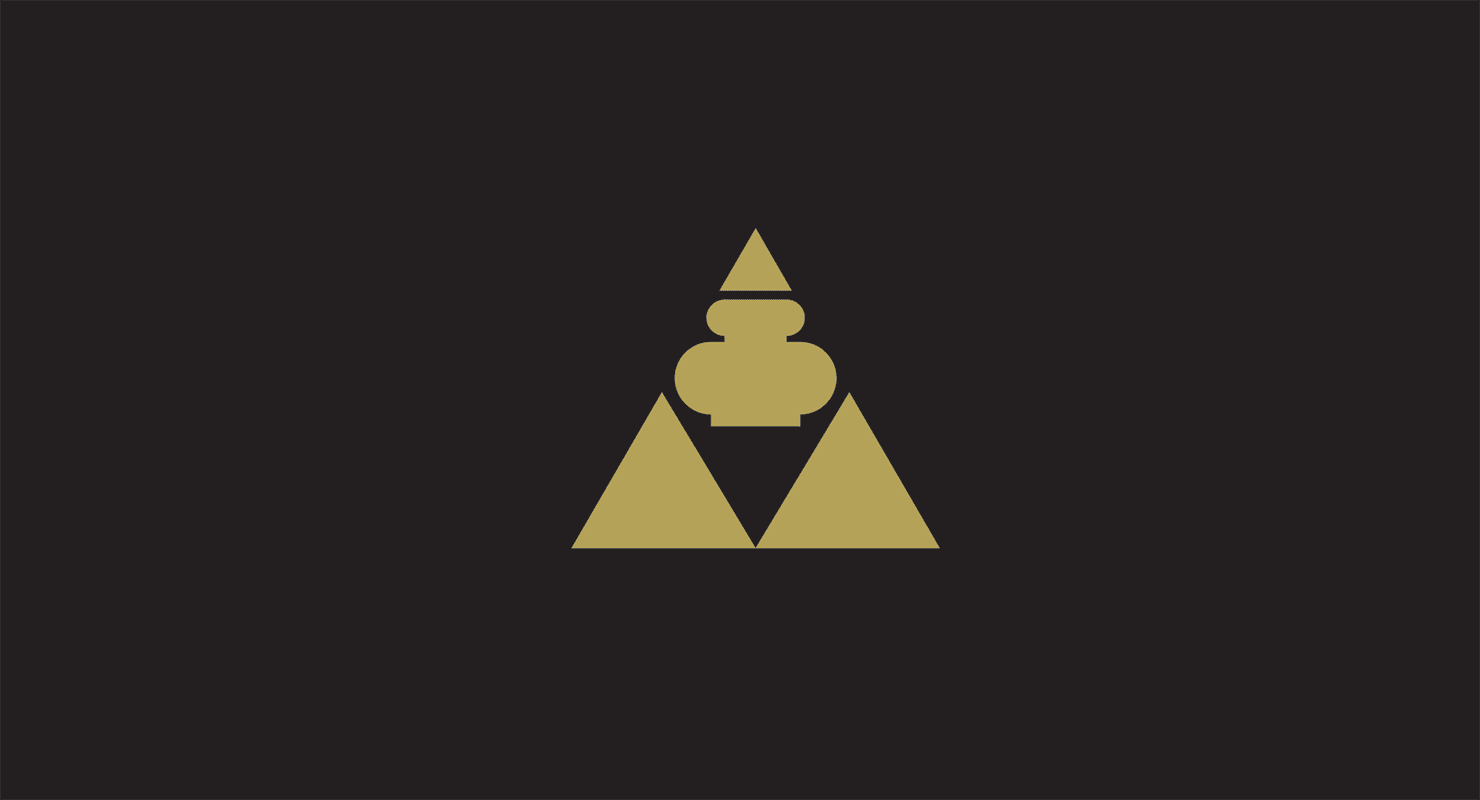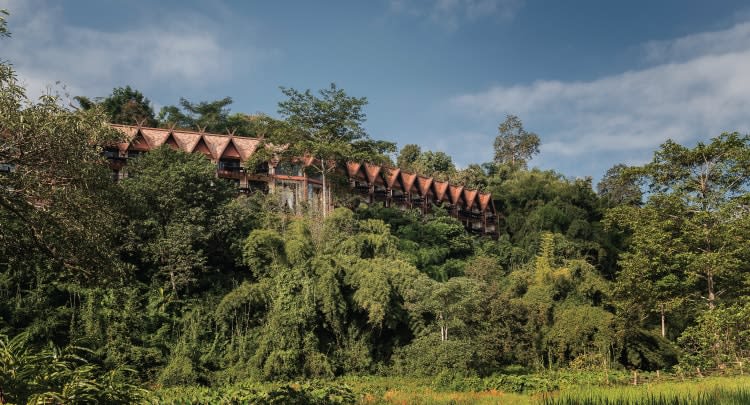 Perched on a jungle ridge overlooking three countries, Anantara Golden Triangle brings otherworldly experiences to life. Wake up to the sound of elephants playing in the misty valley below. Wander the jungle with them on their daily walk. Spa in the midst of 160 acres of lush rice paddies. Leave stress behind with an all-inclusive package taking care of all the details.