Primary content
Along with civet coffee and Bintang singlet, deep tissue massage is arguably one of Bali's most famous exports. From Abu Dhabi or Moscow, weary bodies are stretched, poked and oiled to the soothing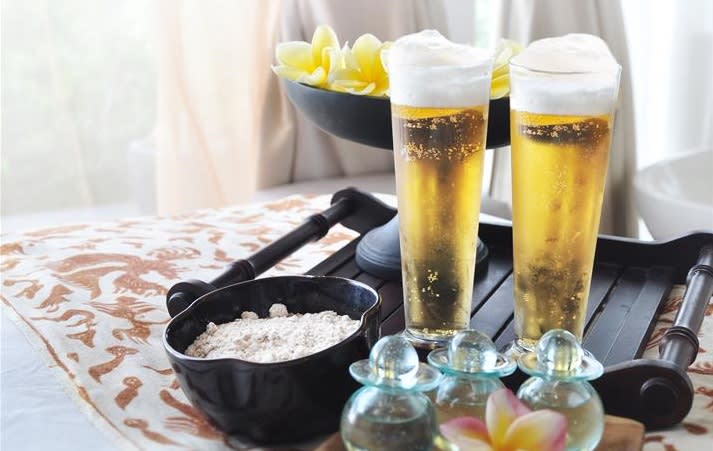 tinkle of gamelan.
On the island of the Gods itself, traditional wellness practices reign supreme and any treatment that doesn't employ ylang ylang, coconut oil and long strokes is deemed alternative. Risking the ire of wellness purists, Anantara Spa at Anantara Seminyak Bali Resort has introduced a beer spa experience for those keen to swap frangipani petals for brewer's yeast.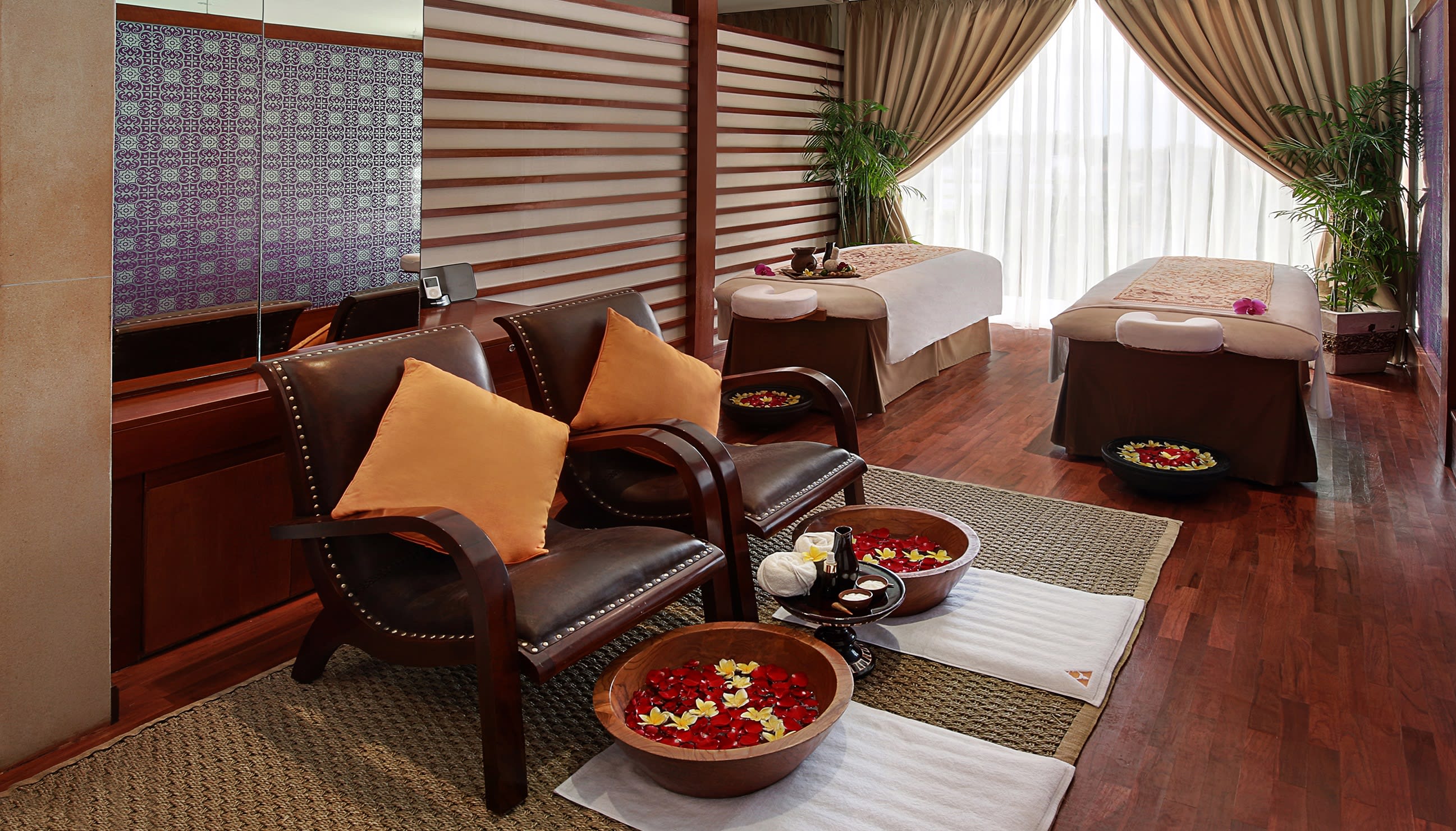 Before you brush it off as just another flavour of the month, hear us out. The natural ingredients like water, starch, malted barley and brewer's yeast in beer create an antioxidant-rich cocktail believed to add natural glow and increase skin elasticity while acting as a cleanser dissolving dead skin cells and reducing acne breakouts.
The treatment begins with a soothing back massage followed by an invigorating body scrub made from coconut and beer to draw out impurities, detoxify and stimulate the circulatory system. The treatment ends with a deep toning facial to help clear blemishes and acne, also restoring skin hydration.
And then there are the benefits of ingesting the hops - think an uplifting IPA bath that comes with a beer bucket and sweeping ocean views. While you are testing buoyancy properties of beer, your body dutifully absorbing a cocktail of vitamins, proteins and antioxidants, your mind is undergoing a complete system reboot.
Hours later, as fellow spa-goers stream out of their treatment suites in a mist of essential oils, you step out of the bathtub leaving the scents of a Parisian bakery on a summer morning in your wake, your complexion glowing, every muscle in its rightful place, every last drop of stress dissolved in the amber liquid.
Admittedly, unlike the Balinese massage, beer spa is not going to end up on UNESCO intangible world heritage list any time soon. But let this not stop you from taking advantage of its benefits now before Guinness becomes as ubiquitous on spa menus worldwide as it is on tap.
*Foreign currency conversions are given as guidance only and are non-binding. Only the currency confirmed at time of booking is guaranteed.