Primary content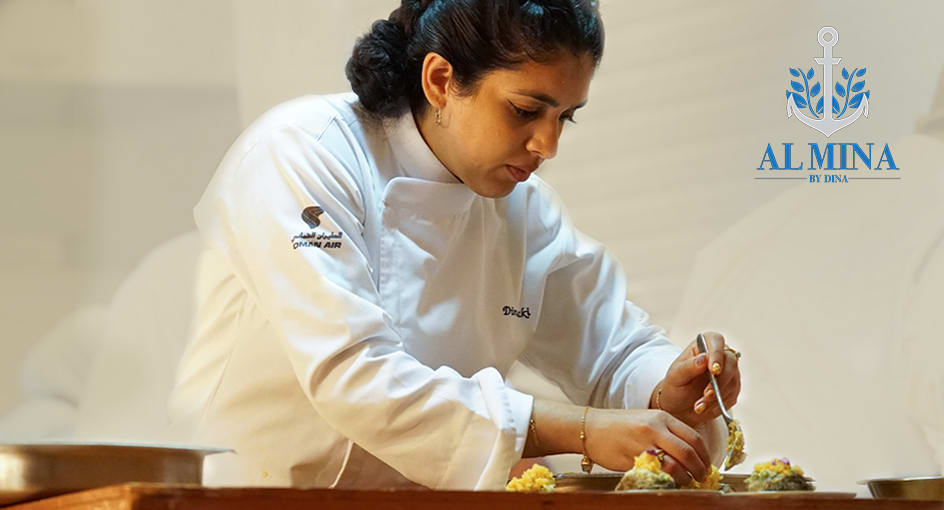 This Khareef season, embark on a tantalizing culinary journey and immerse yourself in the vibrant flavours of Al Mina, brought to life in collaboration with the renowned culinary expert, Dina Macki. Available from 30 July to 26 August 2023.
Drawing inspiration from the lush greenery and cool breeze that accompanies this magical time of year, Dina has curated a menu for lunch and dinner that captures the flavours of Omani cuisine with a modern twist. Dina Macki's devotion to fresh and local ingredients takes on a new dimension. From the earthy flavours of freshly picked vegetables to succulent meats infused with aromatic spices, her creations pay homage to the bounty of the Khareef season.
Indulge in the exquisite experience of dining al fresco at Al Mina by Dina this Khareef season, where the cool breeze carries the scents of the season, creating an ambiance that enhances your dining experience. Picture yourself savouring a tender lamb dish, slow-cooked to perfection, and accompanied by a medley of seasonal vegetables bursting with vibrant colours and flavours. Alternatively, delight in the catch of the day, sourced directly from the nearby coastal waters.
Our daily live performances include a breathtaking fire show, enchanting oud music, and exciting activities and entertainment for kids.
Available from 30 July to 26 August 2023 enjoy lunch and/or dinner at Al Mina.
Al Baleed Resort Salalah by Anantara
136 rooms, villas and pool villas
Private 250-metre beach
Infinity pool, freshwater lagoon and water sports
Next to Al Baleed Archaeological Park and the Museum of the Land of Frankincense
Terms And Conditions
Prices are inclusive of 8% service charge, 5% municipality, 4% tourism and of 5% value added tax.
For more information, please call +96823228222 or email fb.aabs@anantara.com